Friday 17th Nov 2017
Fort Macquarie Room,
InterContinental
15:00 - 15:20
Afternoon Tea
16:00 - 16:20 Review and closing comments
11:00 - 12:30 Session 2 - Managing Your Career Path
Carina Bates
Director, Communication and Stakeholder Engagement​, NSW Health Pathology
Carina has 25 years' experience in strategic communications. She has worked across the healthcare, government, consumer marketing and not-for-profit sectors in Australia and the United States. Carina has built a stellar reputation as a trusted leader and strategic advisor in areas such as media relations, issues management, corporate communications and strategic positioning. She also provides communication skills training to enhance the capabilities of her colleagues. Carina has a passion for finding and sharing compelling stories that connect with, influence and inspire others. She uses her personal experiences with depression and anxiety to foster more open and honest conversations about mental illness and empower others improve their own mental health.​​
Development Session
Personal and professional resilience is not only about strength through adversity but the ability to grow and adapt as a result of disruption. In this way we learn to move forward stronger than before. Participants are asked to consider resilience at both a personal and strategic level and through their leadership build resilience in their teams and manage challenging situations more effectively.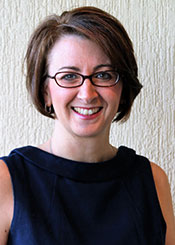 09:00 - 09:10 Welcome and Opening comments
KELLY ROTHWELL
Director, Women & Leadership Australia
Kelly is a registered Psychologist, and having worked in Europe, Australia, NZ and the USA, she has extensive knowledge and experience in culture change, leadership development, human behaviour and scientific research adaptation. Kelly has diverse experience leading teams across a wide variety of industries including mining, utilities, environmental services, banking and finance and health and education. Through her role as WLA's Head of School, Kelly is intimately aware of the unique challenges and opportunities women face on the international stage. She is deeply committed to creating a dedicated women & leadership initiative in Australia and New Zealand and ensuring the country's female leaders have access to the very best developmental opportunities.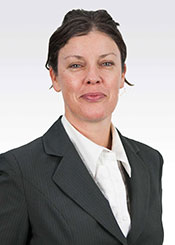 09:10 - 10:40 Session 1 - Resilience and Mindfulness
Marina Go
CEO of Private Media​
Marina Go is the CEO of Private Media, Australia's leading independent digital publisher with a portfolio of premium websites that reach over 1 million monthly unique, influential viewers and includes some of Australia's fastest-growing and best-known digital media publications: Crikey, SmartCompany, Women's Agenda, StartupSmart, Property Observer and The Daily Review. She is a member of the Walkley Advisory Board. Marina has over 25 years of leadership experience in the media and publishing industry. Marina began her impressive career as a journalist with Fairfax community newspapers, then moved to News Limited's The Daily Mirror, for 3 years before becoming a magazine editor, at the age of 23. She has edited some of Australia's best-loved magazines, including, Dolly, ELLE, Australian Good Taste and Sunday Life. She was promoted to Editor-in-chief of Pacific Magazines aged 34, overseeing a portfolio that included; New Idea, That's Life, TV Week and Home Beautiful. Since 1997, Marina has held the following management positions where she had responsibility for P&L and strategy: Publisher, Independent Digital Media; Group Publisher, EMAP Australia; Publishing Director and Editor-in-chief, Pacific Publications; Associate Publisher, Fairfax Lifestyle Media and General Manager, Fairfax Newsstand Magazines.
Development Session
Through the Managing Your Career Path session, we will consider where we are now and where we would like to be, and what we need to do to get there. We will also explore some less obvious ways of approaching career transitions, how to build and establish networks for satisfaction and success, and how to develop a focused career action plan that makes the most of your attributes.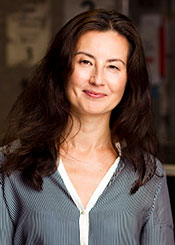 13:30 - 15:00 Session 3 - Leading Through Change
Dr Gayle Philpotts
General Manager People and Performance, Sydney Airport​
Gayle Philpotts joined Sydney Airport as the General Manager People and Performance in May 2015. Reporting to the CEO and in partnership with the Executive Leadership Team, Gayle is responsible for developing a high performance culture by setting standards of excellence in both behaviours and outcomes.
A passionate and pragmatic HR professional, Gayle's HR experience spans nearly 30 years, with the last 16 years at the Executive level across a range of industries including pharmaceutical, FMCG and technology. A true HR generalist, Gayle's accountabilities have encompassed Employee Engagement, Performance Management, Talent Management and Succession Planning, Employee Relations, OD, Diversity and Change Management. Key to her success has been an appreciation of the businesses and industries in which she has worked, along with an engaging style and outcomes focused approach.
With a Bachelor of Arts in Economics and Psychology, a Masters of Business Administration (MBA) with a thesis on Customer Service and Doctorate of Business Administration (DBA) with a thesis on Change Management, Gayle's qualifications compliment her professional experience. Outside of work she enjoys reading, netball and chardonnay.
Development Session
In today's fast paced environment, change is something we all have to face. As leaders it is imperative that we understand the effects of change, how to engage people in change and how to support others through the change process. Change can be anything from minor alterations to workflow systems to major organisational restructures and downsizing. Many change efforts fail because the people leading them are not equipped with the skills to manage them successfully. If handled badly change can lead to negative outcomes such as confusion and wasted effort, low morale and decreases in productivity – handled well it can lead to lasting gains and increased job satisfaction. During the session, participants are asked to consider change at both a personal and strategic level and go on to learn how to enable those around them to embrace the change process and manage challenging situations more effectively.
15:20 - 16:00 Session 4 - My Leadership Journey
ANNABELLE CHAUNCY OAM
Founding Director of School For Life Foundation (SFL)
Annabelle Chauncy OAM is the Founding Director of School For Life Foundation (SFL). SFL is a grassroots organisation that has built and runs 2 schools in rural Uganda (with a third school in development). The schools provide high quality education to more than 400 primary students (including children with disabilities), vocational training to more than 100 adults, clean drinking water, electricity, community outreach and medical treatment to their surrounding communities. SFL employs more than 150 people across three continents. Annabelle was awarded a Medal of the Order of Australia in January 2015. She has raised over $4 million in five years and her role includes management in Australia and Uganda of strategy, governance, human resources, fundraising and sponsorship, marketing, media and events. In 2012, Annabelle was named in Australian Financial Review & Westpac's Top 100 Women of Influence 2012 and voted Cosmopolitan Magazine's 2012 Role Model of the Year. Annabelle was a finalist in 2 categories of the NSW Telstra Businesswomen's Awards 2013 for Business Innovation and Young Businesswoman. Annabelle was the winner of the Australian Women's Weekly and Qantas' Woman of the Future award in 2014.​​​
Friday 17th Nov 2017
Fort Macquarie Room,
InterContinental
Standard Rate
Early Bird
Single Delegate
3 or more
SAVE UP TO $500