Thursday 19th Oct 2017
Club Pavilion,
RACV City Club
Standard Rate
Early Bird
Single Delegate
3 or more
SAVE UP TO $500
15:00 - 15:20
Afternoon Tea
16:00 - 16:20 Review and closing comments
11:00 - 12:30 Session 2 - Managing Your Career Path
Kate Doughty
Paralympian, Motivational Speaker, Performance Psychologist​
Kate is an Australian elite athlete, motivational speaker, and psychologist who knows no limits when it comes to adversity and achievement. Kate was born without a right hand, and at the age of 8, she was already making her mark receiving awards for violin and equestrian achievements. Kate represented Australia at several international equestrian events, including the World Equestrian Games. Late 2014, Kate made the dramatic change to triathlon. This was an ambition born from personal loss, with the death of her mother spurring Kate to make a fresh start within a new sport. Kate successfully competed at 2016 Rio Paralympics in triathlon, placing 5th in the world.​​​
Development Session
Through the Managing Your Career Path session, we will consider where we are now and where we would like to be, and what we need to do to get there. We will also explore some less obvious ways of approaching career transitions, how to build and establish networks for satisfaction and success, and how to develop a focused career action plan that makes the most of your attributes.
09:00 - 09:10 Welcome and Opening comments
KELLY ROTHWELL
Director, Women & Leadership Australia
Kelly is a registered Psychologist, and having worked in Europe, Australia, NZ and the USA, she has extensive knowledge and experience in culture change, leadership development, human behaviour and scientific research adaptation. Kelly has diverse experience leading teams across a wide variety of industries including mining, utilities, environmental services, banking and finance and health and education. Through her role as WLA's Head of School, Kelly is intimately aware of the unique challenges and opportunities women face on the international stage. She is deeply committed to creating a dedicated women & leadership initiative in Australia and New Zealand and ensuring the country's female leaders have access to the very best developmental opportunities.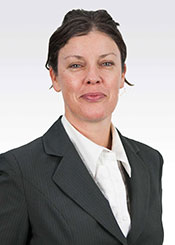 09:10 - 10:40 Session 1 - Resilience and Mindfulness
Lieutenant Commander Kelly Haywood
Senior Officer Instructor, Maritime Logistics School, Royal Australian Navy​
Lieutenant Commander Kelly Haywood joined the Royal Australian Navy in 1997 as a Combat Systems Operator. After achieving the rank of Leading Seaman, Kelly changed over to a commissioned Maritime Logistics Officer in 2005. Kelly has served in multiple HMAS Ships; deploying to the Middle East three times, performing numerous border protection operations and serving on various peace keeping missions. Outside of Navy, Kelly is extremely passionate about raising awareness about suicide, depression and mental health and is a Lifeline Ambassador. Through her initiative 'Choose to Live, Love your Life' Kelly actively fundraises and speaks in the community about her own personal experiences with suicide.​​​
Development Session
Personal and professional resilience is not only about strength through adversity but the ability to grow and adapt as a result of disruption. In this way we learn to move forward stronger than before. Participants are asked to consider resilience at both a personal and strategic level and through their leadership build resilience in their teams and manage challenging situations more effectively.
13:30 - 15:00 Session 3 - Leading Through Change
Alexandra Tullio
Executive Local Connection, Bendigo and Adelaide Bank​
Alex joined Bendigo and Adelaide Bank in 2011 as a senior leader in the Group's Wealth division. She was appointed to the Group Executive in 2013, and in her current role is accountable for the performance of the retail and business banking division and over 4000 staff. Over the last 20 years, Alex has established a deep level of experience in the financial services sector, and has held senior leadership roles in specialist areas such as financial advice, superannuation and margin lending. She is passionate about leading cultural change, and believes in breaking down hierarchical structures and bureaucracy so that talented people can thrive.​​​
Development Session
In today's fast paced environment, change is something we all have to face. As leaders it is imperative that we understand the effects of change, how to engage people in change and how to support others through the change process. Change can be anything from minor alterations to workflow systems to major organisational restructures and downsizing. Many change efforts fail because the people leading them are not equipped with the skills to manage them successfully. If handled badly change can lead to negative outcomes such as confusion and wasted effort, low morale and decreases in productivity – handled well it can lead to lasting gains and increased job satisfaction. During the session, participants are asked to consider change at both a personal and strategic level and go on to learn how to enable those around them to embrace the change process and manage challenging situations more effectively.
15:20 - 16:00 Session 4 - My Leadership Journey
Rosie Thomas
Co-founder & Co-CEO, Project Rockit
Empowerpreneur, social justice junkie and co-founder of Australia's youth-driven anti-bullying & leadership organisation PROJECT ROCKIT, Rosie is committed to providing totally innovative opportunities for young people to realise their potential. In 2015, Rosie was named a Young Social Pioneer by the Foundation of Young Australians and is considered one of Australia's best and brightest emerging change-makers, social innovators, thought leaders and entrepreneurs. Rosie is a driver of innovation and is passionate about using business to solve longstanding social problems. In her spare time, she acts as a business mentor for local change makers and entrepreneurs.​and manage challenging situations more effectively.​​​
Standard Rate
Early Bird
Single Delegate
3 or more
SAVE UP TO $500
Thursday 19th Oct 2017
Club Pavilion,
RACV City Club