Standard Rate
Early Bird
Single Delegate
3 or more
SAVE UP TO $500
Friday 6th Oct 2017
River Room,
Customs House
15:00 - 15:20
Afternoon Tea
16:00 - 16:20 Review and closing comments
11:00 - 12:30 Session 2 - Managing Your Career Path
ANNA MARSDEN
Managing Director, Great Barrier Reef Foundation​
Anna has worked extensively across the Queensland creative and not for profit industries in managerial, marketing and business development roles for nearly two decades. Before taking up the role of Managing Director in 2016, Anna was CEO of Queensland Ballet where she led a major change program resulting in enormous growth. She previously held roles as General Manager – Creative at Rowland, Australia's leading corporate communications agency, Development Director of the Queensland Art Gallery and GoMA, and General Manager at the Institute of Modern Art. Anna holds board positions with Brisbane Festival, Brisbane Powerhouse and Circa.​​​​​
Development Session
Through the Managing Your Career Path session, we will consider where we are now and where we would like to be, and what we need to do to get there. We will also explore some less obvious ways of approaching career transitions, how to build and establish networks for satisfaction and success, and how to develop a focused career action plan that makes the most of your attributes.
09:00 - 09:10 Welcome and Opening comments
KELLY ROTHWELL
Director, Women & Leadership Australia
Kelly is a registered Psychologist, and having worked in Europe, Australia, NZ and the USA, she has extensive knowledge and experience in culture change, leadership development, human behaviour and scientific research adaptation. Kelly has diverse experience leading teams across a wide variety of industries including mining, utilities, environmental services, banking and finance and health and education. Through her role as WLA's Head of School, Kelly is intimately aware of the unique challenges and opportunities women face on the international stage. She is deeply committed to creating a dedicated women & leadership initiative in Australia and New Zealand and ensuring the country's female leaders have access to the very best developmental opportunities.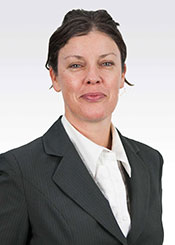 09:10 - 10:40 Session 1 - Resilience and Mindfulness
CATHERINE CLARK
Chief Executive Officer, Netball Queensland​
Catherine is an experienced Board Director, CEO and Senior Executive with a background in government, the not-for-profit and commercial sectors. Her background in sport as an athlete and coach has translated into a passion and track record for achieving results by building effective high performing teams and organisations in her many leaderships roles. Catherine's career includes senior roles in Sport and Recreation New Zealand, CEO roles at GymSports New Zealand and Gymnastics Australia through the Beijing, London Olympic and Delhi Commonwealth Games Cycles. In 2015 Catherine left a strategic HR role with the Queensland Government's Department of Education and Training to take up the CEO post at Netball Queensland.​​
Development Session
Personal and professional resilience is not only about strength through adversity but the ability to grow and adapt as a result of disruption. In this way we learn to move forward stronger than before. Participants are asked to consider resilience at both a personal and strategic level and through their leadership build resilience in their teams and manage challenging situations more effectively.
13:30 - 15:00 Session 3 - Leading Through Change
Tammy E Myles
Executive Director Community Recovery, Department of Communities, Child Safety and Disability Services​
Ms Myles is a senior management professional with more than 20 years' experience in the human services industry. During this time Tammy has worked in the non-government sector as well as in Local and State Government positions. Throughout her career Tammy has taken the opportunity to work in both regional service delivery as well as in a variety of central office positions. Ms Myles's has a breadth of experience in areas such as Procurement and Contracting, Child Safety, Disability Services and Disaster Management.
Ms Myles is currently the Executive Director, Community Recovery, Department Communities, Child Safety and Disability Services and has over 17 years of experience in delivering, supporting and/or coordinating human and social recovery services at either a regional or state level.
This experience has largely included responses to natural disasters such as significant floods, cyclones and severe storms though at times has also included dealing with the human and social consequences of biosecurity outbreaks, extreme acts of violence or tragic incidents and accidents including supporting Australians returning from international incidents.
​​
Development Session
In today's fast paced environment, change is something we all have to face. As leaders it is imperative that we understand the effects of change, how to engage people in change and how to support others through the change process. Change can be anything from minor alterations to workflow systems to major organisational restructures and downsizing. Many change efforts fail because the people leading them are not equipped with the skills to manage them successfully. If handled badly change can lead to negative outcomes such as confusion and wasted effort, low morale and decreases in productivity – handled well it can lead to lasting gains and increased job satisfaction. During the session, participants are asked to consider change at both a personal and strategic level and go on to learn how to enable those around them to embrace the change process and manage challenging situations more effectively.
15:20 - 16:00 Session 4 - My Leadership Journey
Friday 6th Oct 2017
River Room,
Customs House
Standard Rate
Early Bird
Single Delegate
3 or more
SAVE UP TO $500
Katrina Webb
Paralympian and Business Woman